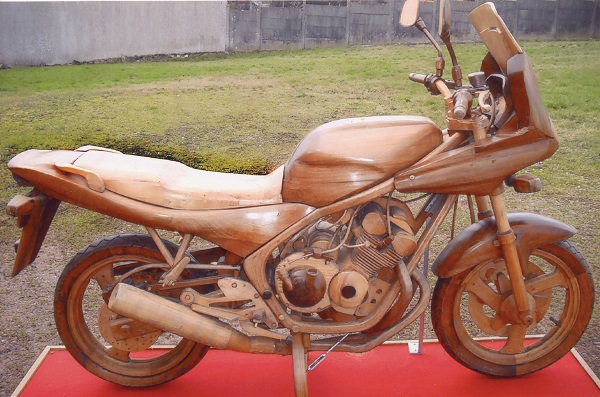 The Belle Etoile shopping centre is hosting an exhibition of wooden sculptures by Gilbert Housset, a passionate cabinetmaker, until 27 August.
Spread throughout the shopping centre, passers-by will marvel at the life-size objects, all true precision masterpieces. Examples of the craftsmanship that shoppers can enjoy include a Citroen 2CV car, a railway locomotive, a tractor, a Formula 1 car, jeeps, motorcycles and more, aw well as lots of small everyday objects.
Throughout this exhibition, the artist has moved his cabinetmaker workshop to the Belle Etoile for members of the public to discover his know-how and share his passion.