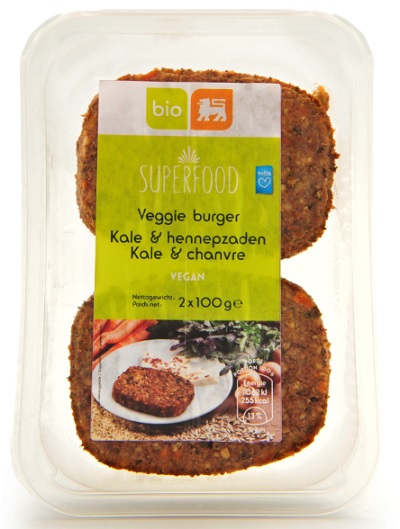 The supermarket chain Delhaize has confirmed a growing trend of veganism in the Grand Duchy following a recent increased demand for vegetarian products.
Just before this year's World Vegetarian Day on 1 October, Delhaize announced an increase of demand from consumers for vegetarian food. The supermarket currently offers around 100 various vegetarian products but whilst it has seen a stable increase in the number of vegetarians in Luxembourg, the number of flexitarians has greatly increased in the past year. Flexitarians include those who do not eat meat or fish several times a week, often opting for vegetable protein alternatives. They also tend to prefer local produce.
Among flexitarians, there has been a clear tendency towards veganism with an increase of 100% in the sale of vegan products. This has prompted the development of a wider range of vegan products on sale in Delhaize supermarkets which began as far back as four years ago when it proposed to add around 15 new products each year. Among the 100 vegetarian products offered, 33 are 100% vegan and 29 are organic.
In September, the supermarket brand added two new products to this range which correspond perfectly to the demands of flexitarians and vegetarians. These include two bio and vegan burgers made up of superfoods from Belgium: a quinoa, beetroot and almond bio burger, and a kale and hemp bio burger.