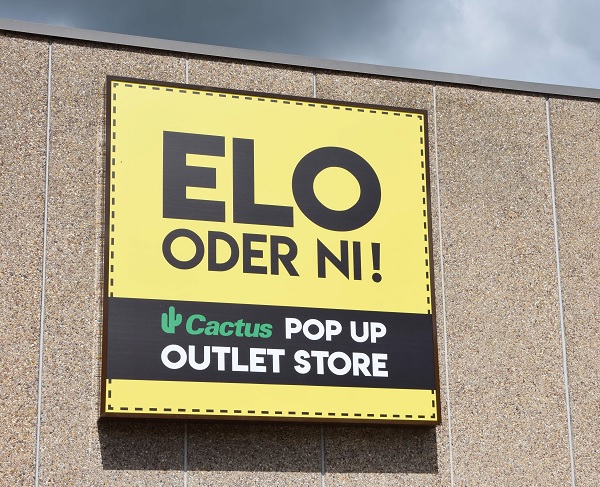 Cactus has opened its second pop-up store at the Hobbi Centre Diekirch.
While the first, which opened last March, is entirely dedicated to the virtual universes of video games, the latter offers a wide range of items for the interior and exterior of the house.
Over an area of 350 m2, the store houses a complete range of products including decorative objects, kitchen fittings, lighting fixtures, bicycles, toys, luggage, home textiles and much more ... all at discounted prices - exceptional discounts across the whole range.
The Cactus Pop-Up Outlet Store is open from Monday to Saturday from 09:00 to 19:00 at route d'Ettelbruck, Diekirch.