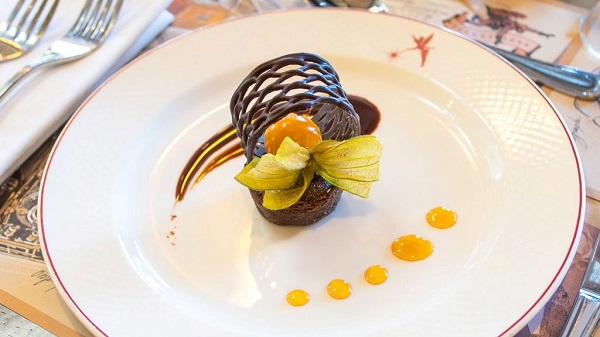 Disneyland Paris opened on 12 April 1992 and today, among other activities, consists of the two theme parks Disneyland Park (1992) and Walt Disney Studios Park (2002).
Attracting an estimated 9.9 million people per year, Disneyland Park is the most visited park in Europe. The themes featured in the stylish restaurants and cafés at the two parks generally focus on different Disney films and characters. To make that Hollywood feeling complete, visitors can also dine from co-ordinating tableware: with custom-designed porcelain from Villeroy & Boch.
Tailored to the relevant theme in each of the restaurant or café, the tableware is proving to be a great highlight. The filigree patterns coordinate stylishly with the themed design of the restaurants, featuring imaginative images, such as Tinkerbell, the fairy from Peter Pan, along with many other highlights from Disney films. As well as individual designs on classic collections such as Easy or Corpo, the Wild Rose and Ivory classics are also adding a decorative note to the tables in the restaurants of Disneyland Paris.
About the Hospitality Division
Villeroy & Boch's Hospitality Division has been offering its services to customers in the global restaurant and hotel industry for more than 30 years. Its product portfolio encompasses professional tableware series, as well as glass and cutlery collections, and a range of accessories designed specially for use in international catering operations. From hotels and restaurants to conference centres, cruise ships, river cruise boats, passenger trains, planes and much more - Villeroy & Boch offers design solutions for complete table settings, buffets and banquets as well as lounges and suites. Since its establishment in 1980, the Hospitality Division has continuously expanded its global presence across all continents.