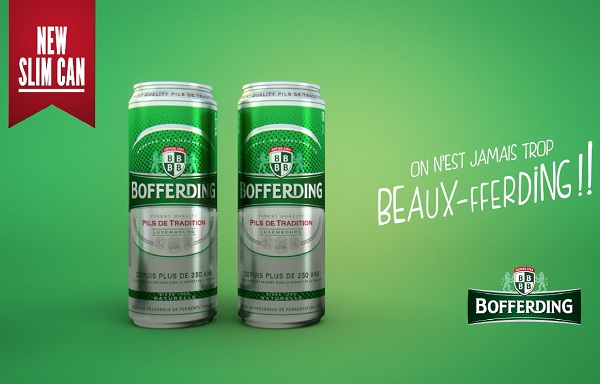 Bofferding slim can;
Bofferding is now available in slim format cans in a promotion that translates to "The Slim can Bofferding fills your glass not your fridge!".
The 33cl slim cans of Bofferding beer is a significant change of packaging from the standard can.
The new format is claimed to be more practical, easier to handle, easier to transport and takes up less space - it is easy to store in your fridge at home.
Beer of tradition, 100% natural beer Bofferding has always maintained a high level of taste quality, the result of a know-how transmitted for 10 generations and now well guarded by its master brewer.​