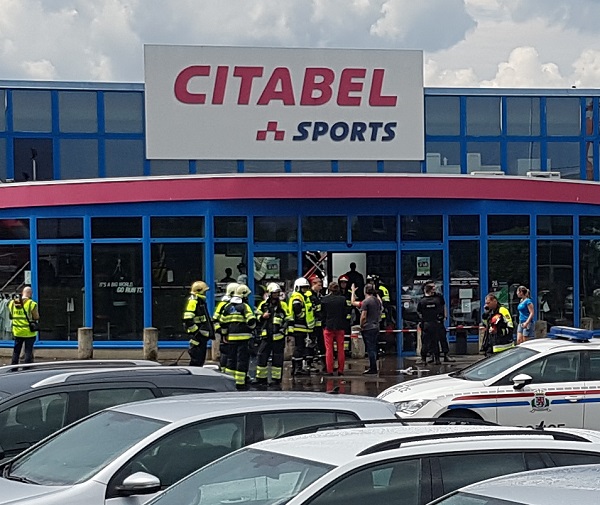 Credit: Police Grand Ducale
Following the collapse of the roof of the Citabel sports store in Leudelange on 3 June, the store is set to reopen this Saturday 14 October.
A section of the roof fell where the cashiers sit, while the store was open for business. However, there were no reports of injuries. It fell following heavy rain, hail and strong winds which accumulated to increase the force on the roof.
The store has been completely renovated in the meantime.