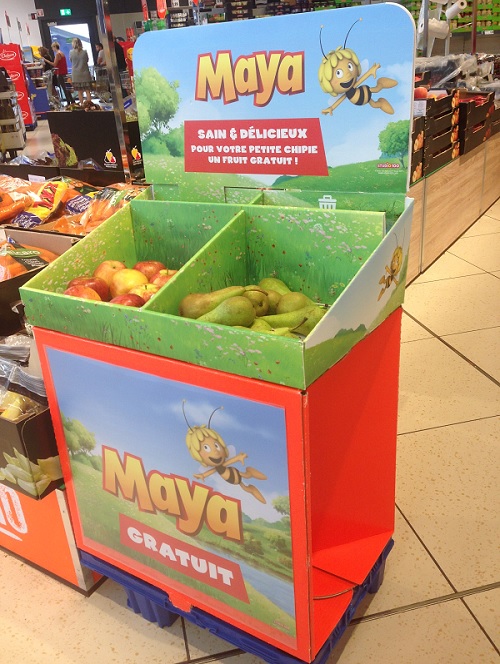 To coincide with the return to school, and the start of the new school year, the nine Lidl supermarkets in the Grand Duchy of Luxembourg are offering a free piece of fresh fruit to all children visiting one of the stores.
All 9 Luxembourgish retail outlets of the Lidl brand are taking part in the initiative.
A display full of apples and pears, with the image of Maya the Bee, is placed next to the fruit and vegetable shelf. Each child has the opportunity to make free use of one of the two fruit snacks.
This initiative coincides with the brand's desire to promote a healthy and energetic lifestyle by offering fresh products at the lowest price. The discount supermarket chain will extend this action until the end of October.
Since 2015, Lidl has been offering healthy snacks highlighted at the cash desks in its stores. Through its "health insurance funds", Lidl wants to encourage parents to give children healthier snacks. The offer of mini fresh fruits and vegetables (apples, pears, peppers, cucumbers and tomatoes) represents a wide range of alternatives to conventional sweets.
Julien Wathieu, spokesperson for Lidl, stated "Today, by systematically offering pears or apples to children in our stores, we take another step in our drive to continue to encourage the consumption of healthy products."
"From September to the end of October, the back-to-school period, we see a 22% increase in sales of healthy snacks at the cash desks. On the podium of the most popular snacks, we find in order: tomatoes, cucumbers and blueberries", explained Julien Wathieu.