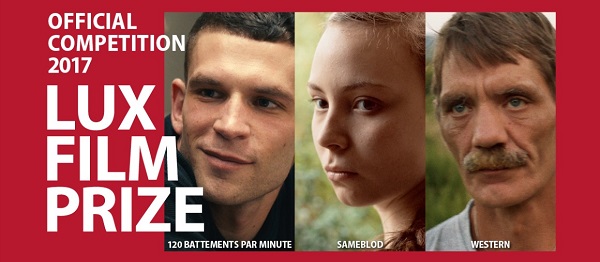 The Cinémathèque de la Ville de Luxembourg and Lux Film Days have announced the three films competing for this year's prize of Lux Film 2017.
Each year Lux Film Days transcends geographical and language barriers to create a public sphere of European identity. This year the first screening will be a French film, "120 battements par minute" by Robin Campillo, the second is "Sami Blood", a Swedish-Danish-Norwegian production by Amanda Kernell, and the third film is "Western", a German-Bulgarian-Austrian production by Valeska Grisebach.
Sami Blood will screen on Tuesday 21 November at 20:30.
120 battements par minute will screen on Thursday 23 November with a debate to be organised to discuss the issues addressed.
Lux Film Days is organised by the European Parliment and their information bureau in Luxembourg, with the support of Festival CinEast from the Institut Pierre Werner, the Cinémathèque of Luxembourg city and Kinepolis Luxembourg.