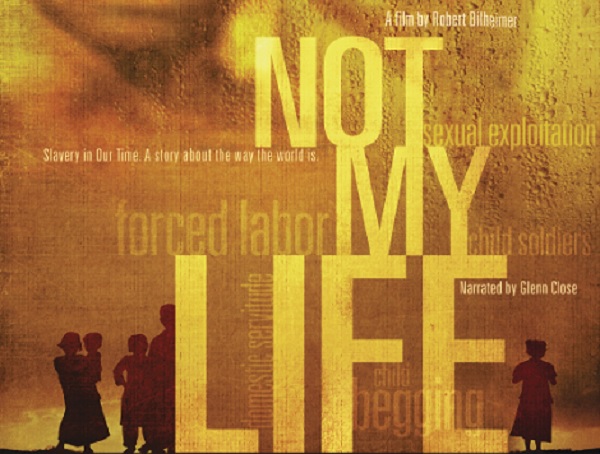 Following previous screenings, of "Sold" in June 2017, and "Cecilia" in November 2017, the Ciné ONU (United Nations Cinema) is screening "Not My Life", by academy award-nominated director Robert Bilheimer, on Monday 4 December 2017 at 19:00 - 21:30 at Ciné Utopia in Luxembourg-Limpertsberg (14 Avenue de la Faïencerie).
The event is being held in partnership with Time For Equality to raise awareness of human trafficking, contemporary slavery and the increasing risks to refugees and migrants.
The film will be screened in the presence of the film's director, in dialogue with Antonio Maria COSTA, former UN Under-Secretary-General, and will be followed by a presentation of the humanitarian situation in North France by the association WISE (Dunkirk).
Time For Equality is partnering with UNRIC to bring Cine ONU to Luxembourg; this year they are focusing on human trafficking, contemporary slavery and children's rights.
Ciné ONU – United Nations Cinema - was set up in 2007 by the UN Regional Information Centre for Western Europe in Brussels (UNRIC) as part of their aim to inform and engage audiences.
It is considered to be one of the most successful outreach initiatives in Europe by the United Nations.
To attend, please register by email: info@timeforequality.org. Tickets cost €5, available at the door (open 18:30).
See www.unric.org/en/cine-onu for further details.