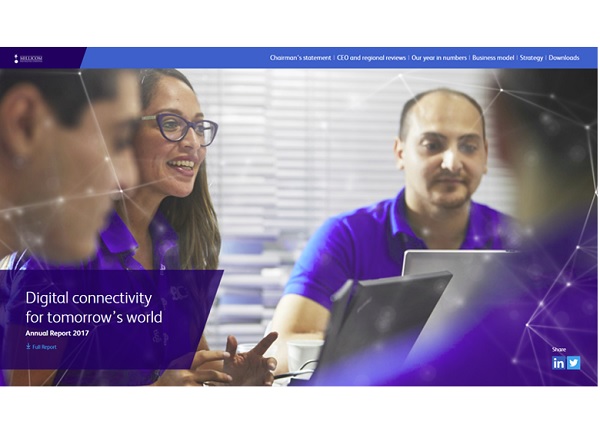 Today Millicom published its fully integrated Annual and Corporate Responsibility Report for 2017, which reveals substantial progress in expanding digital connectivity in emerging markets in Latin America and Africa.
According to the report, the leading provider of cable and mobile services increased the number of HFC homes passed this year by 18% as compared to 2016, and more than doubled the number of 4G data users.
The report places corporate responsibility at the heart of Millicom's business strategy. It reaffirms the company's commitment to key areas such as protecting children online, empowering women with mobile technology, freedom of expression and privacy, and attracting and retaining a diverse and high performing talent pool. As examples, the company provided Child Online Protection training to nearly 200,000 children this year, it trained more than 24,000 women customers in the use of mobile data and mobile money, and increased the number of women in senior management positions to 33%.
The company will also issue its third Law Enforcement Disclosure Report for 2017 later this week, which outlines the company's interactions with government and law enforcement agencies on the topics of customer privacy and freedom of expression.
The Integrated Annual Report and the Law Enforcement Disclosure Report come fully digitised, as part of Millicom's mission to bring The Digital Lifestyle to its markets.