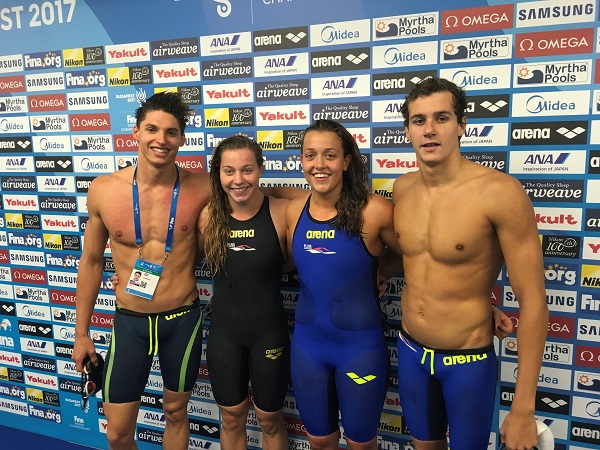 Julie Meynen swam in the 50 freestyle sprint. After a good start the 19-year-old could not maintain her rate over the last metres and came in at 25.67 secs in 31th place out of 87 starters.
The mixed 4x100 metre freestyle relay was a highlight for Luxembourg in the final day of the competition. The quartet of Julien Henx, Pit Brandenburger, Julie Meynen and Monique Olivier set a new record in 3:34.90 min and improved their time from the World Championships 2015 in Kazakhstan by 0.29 seconds.
With a time of 50.22, Julien Henx took the team on a record course, Pit Brandenburger (51.02) and Julie Meynen (55.93) kept the record pace, and Monique Olivier finished the race in 57.73; in the final standings, Luxembourg was placed 13 out of 21.