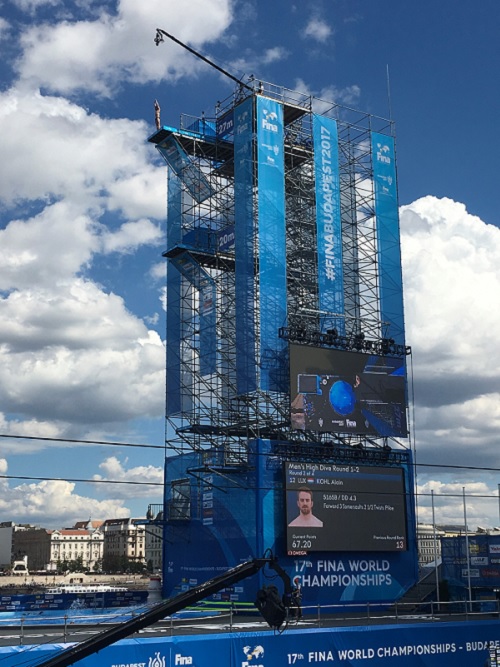 Luxembourg's most famous diver, 34 year-old Alain Kohl, was in action yesterday at the World Championship in Budapest in High Diving; he was one of 22 athletes from 15 nations who had two jumps from the dizzying height of 27 metres.
In the first round, he earned 67.20 points and was ranked 13th. The second jump, a triple forward with 2.5 rotations, was not his best. His accumulated score was 131.70 points, resultig in 17th position.
The reigning world champion Gary Hunt leads the ranking after two jumps with 205.40 points.
The athletes arrive on the water at nearly 90 kilometres per hour, head first. On Sunday, the third jump will take place, with the top twelve contesting the fourth round in the battle for the medals.