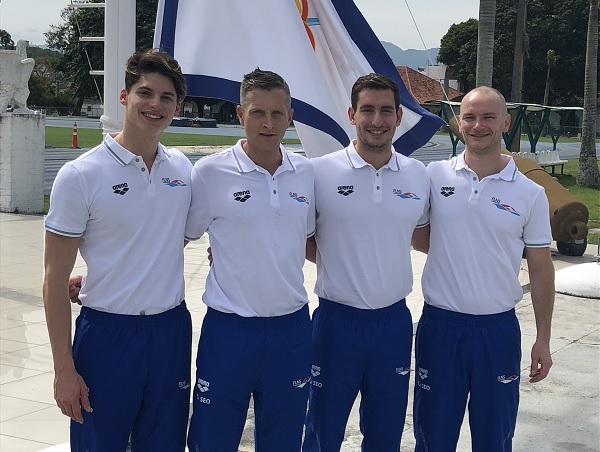 (L-R): Julien Henx, Dany Papi (Luxemburger Armee, Delegationsleitung), Raphael Stacchiotti, Brian Rasmussen (Physiotherapeuth);
From 12 to 15 December 2017, the 49th World Military Championships will be held in Rio de Janeiro, Brazil.
Raphael Stacchiotti and Julien Henx - currently the strongest Luxembourg swimmers and soldiers of the elite sports section of the Luxembourg army - are in Brazil from the start.
A total of 131 athletes from Germany, Brazil, Canada, France, India, Iraq, Luxembourg, Poland, Russia, Ski Lanka, Switzerland and Ukraine will be competing.
The heats begin at 09:30 local time (-3h to Luxembourg) and the finals at 15:00.