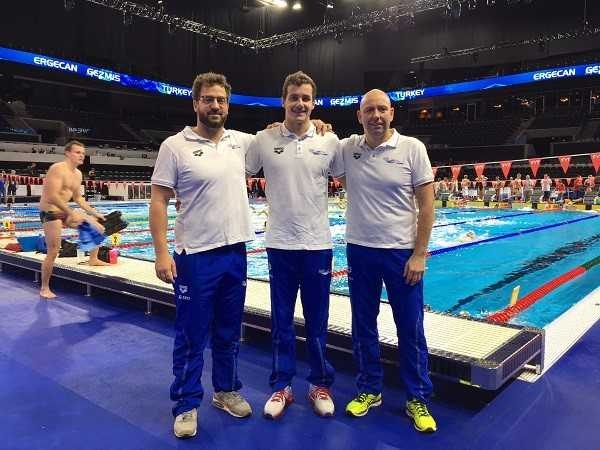 Credit: FLNS
Luxembourg swimmers Raphael Stacchiotti and Julien Henx have been representing their country at the Military World Championship in Rio de Janeiro.
After his 17th title at the national short course championships in December in Differdange, Raphael Stacchiotti fulfilled another dream by winning a medal at the Military World Swimming Championship in Rio de Janeiro.
In the final 200m medley race on Wednesday evening- the third day of the competition- the 25-year-old secured the bronze medal in 2:01.30 minutes and placed ninth in the 200m freestyle race with a time of 1m 51.44s, just missing the top eight.
Meanwhile, Julien Henx set a new national record in 24.20 seconds in the 50m butterfly race yesterday.