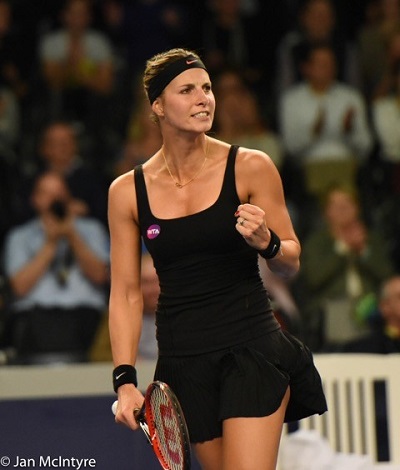 Following her runner-up in the Womens Doubles playing alongside Ukraine's Nadia Kichenok at the Open Tennis Championship at Launceston, Tasmania, Luxembourg's Mandy Minella travelled to Taiwan where she played in the Taiwan Open at Kaohsiung.
Ranked #166, she played in the Womens Singles Tournament where she won her first-round match against Naomi Osaka (JPN) 6-2, 7-6, before falling against the 6th seed, Su-Wei Hsieh (TPE) 6-4, 4-6, 6-2, in the second round.
In the Womens Doubles Tournament, she played longside Marina Melnikova Russia (ranked #212) and defeated I-Hsuan Cho / Hsin-Yuan Shih, 6-2, 6-1, before losing 6-2, 6-4 in the quarter-finals to Hao-Ching Chan / Yung-Jan Chan.
File photo of Mandy Minella by Jan McIntyre