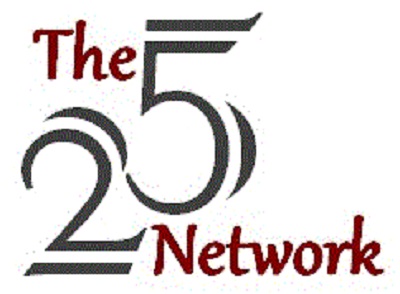 The Network has announced that it is organising a Speed Mentoring Event on Wednesday 20 April 2016 from 19:00 at Hotel Le Royal (12 Boulevard Royal, L-2449 Luxembourg).
The event is dedicated to Speed Mentoring and eight distinguished professionals will share their expertise in their field. Both members and non-members to attend this event.
Are you toying with the idea of setting up your own business, don't know who to turn to in order to make a career change, struggling with juggling home and professional life? Then come join The Network for an evening of sharing knowledge and experiences in small groups, with experienced business professionals (mentors), in 15 minute time slots. The mentors' expertise runs the gamut from personal branding, time management, problem solving to career planning, CV writing and entrepreneurship.
This is a valuable learning opportunity for everyone and best of all, attendees get to NETWORK!
Entrepreneurship: Dot BEKKER
Exploring Potential: Jill SAVILLE
Finding Balance: Brandi KARLSTEDT
Career Development: Katy DYZEWSKA
Money Matters: Anne CANEL
Time Management: Cândida NEDOG
Quest for Success: Dana MOLDOVEANU
Leadership: Yvonne O'REILLY
Dot BEKKER: Dot Bekker has run her own businesses in South Africa, UK, Portugal and Luxembourg. She has worked in and with different sectors and gained a wealth of experience and expertise working across countries and cultures. Dot is a qualified and accredited Coach and Mentor who has been working with Entrepreneurs and Solopreneurs for over 12 years, to help them develop, build and grow their businesses.
Jill SAVILLE: Life is not a rehearsal, so what are you waiting for? What would happen if you decided to be ALL that you can be? Jill Saville works with people interested in exploring their full potential - come talk with her about yours.
Brandi KARLSTEDT: Brandi has the privilege of wearing many hats - Executive Director at a global bank, certified coach, mother of 2, wife, daughter, friend…Whilst there is no one perfect "Balance" recipe for everyone, she's learned a few things along the way about finding balance and staying true to herself.
Anne CANEL: Anne, an Economics and Finance graduate, is a chartered accountant, legal auditor and Certified Director. After beginning her career with the Big4, she moved to various CFO positions at small and medium businesses and nonprofit organizations. She created her first start-up in 2011 and then developed her knowledge of venture capital. She is currently a Director and CFO of a Private Equity fund. Come talk with her about women in finance in Luxembourg or women serving as a member of Board.
Cândida NEDOG: Cândida is a creative entrepreneur who established an Administrative Consultancy in order to provide support to companies and entrepreneurs. She graduated from Law in Brazil and has worked in banking, tourism, retail, aviation and trust companies in Brazil, UK, Switzerland and Luxembourg.
Katy DYZEWSKA: Katy prepares workshops for career development. Her mentoring will help you find your strong skills and areas you need to improve on. Moreover, her workshop will help you understand yourself and lead you to make the next step on your career path.
Dana MOLDOVEANU: Imagine, create & realise a satisfying life. Set your own definition of wellbeing, goals, personal purpose and success in life and make it happen! Dana can guide you on improving your mental and emotional wellbeing and ultimately, the quality of your life on a daily basis.
Yvonne O'REILLY: Yvonne O'Reilly has an extensive corporate background and knows what it takes to think and act like a leader. Come talk with her about how you can hone your leadership presence with purpose and confidence, while daring to grow from the inside out.
Cost to attend: non-member €15 (at the entrance) or €12:50 online at www.thenetwork.lu; members free.
Annual subscription fee is €50.