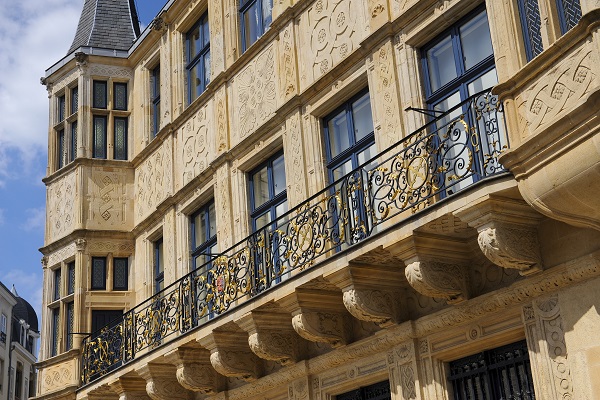 Grand Ducal Palace in Luxembourg city; Credit: Robin Jensen
How do Luxembourg's royal family live and work, how is life in a palace, what room are the official receptions, what is the decoration of the salons of honour and what works of art can we admire?
You can discover the answer to these and many other questions between 14 July and 2 September 2018, when the Grand Ducal Palace in Luxembourg city opens its doors to the general public. The Luxembourg City Tourist Office (LCTO) is organising up to 9 guided tours per day in several languages. The details of schedules and languages ​​(EN, DE, FR, NL, LU) is available online at www.luxembourg-city.com. The novelty this year: the purchase of admission tickets can be done online at www.luxembourgcity.com.
Online purchase confirmations will be sent by e-mail to customers. They must be exchanged for entrance tickets, to be collected at the reception desk of the LCTO on Place Guillaume II, no later than half an hour before the scheduled start of the visit. The departure of the 50-minute guided tours takes place behind the Grand Ducal Palace, on rue du Rost.
In addition to the online sale, tickets are - as in previous years - available directly from the LCTO, on Place Guillaume II.
Tickets cost: Adults €12; Children (4 to 12 years): €6 (free for children under 4 years).
A portion of the proceeds from ticket sales will be donated to the "Fondation du Grand-Duc et de la Grande-Duchesse".