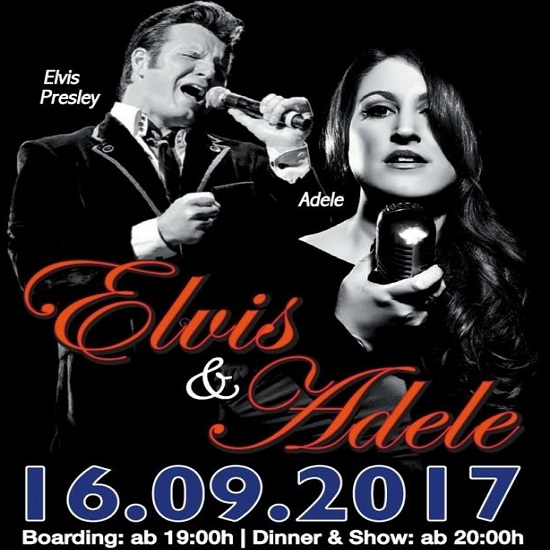 For the first time, musical superstars Elvis Presley and Adele will grace Luxembourg with their presence this September- or at least their tribute acts will.
Steven Pitman and Larena Mitchell will take over the personas of two of the most successful artists of all time, Elvis Presley and Adele, for an evening of performances on the Navi Tours event ship in Remich on Saturday 16 September 2017.
The performances will be held on the Navi Tours event ship in Remich, with boarding taking place from 19:00. The dinner and show will then commence at 20:00.
Tickets cost €75 per person including shipping and a three-course meal or €95 per person including shipping, a three-course meal and drinks (aperitif, crémant, white, rosé and red wine, beer, fizzy drinks and coffee). Child tickets cost €37.50 per child for 5-11 year olds or €10 for 3-4 year olds.
For more information and reservations, tel.: +352 75 84 89, email: info@navitours.lu or visit the website: www.navitours.lu. Tickets can be purchased at http://www.navitours.lu/index.php?id=903