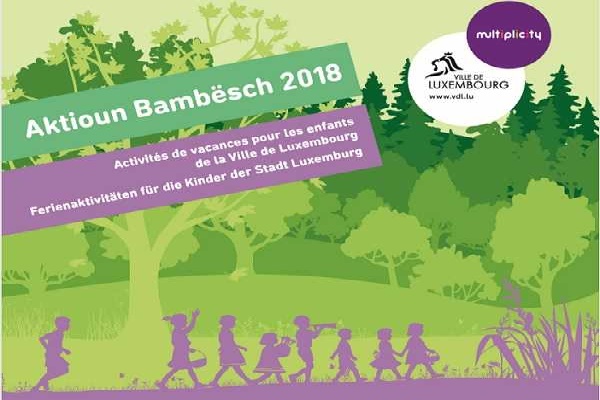 Registration is now open until 22 February for the Easter 2018 edition of Aktioun Bambësch, taking place from 3-6 April 2018.
For over 40 years, the Ville de Luxembourg (VdL) has been organising leisure activities during the school holidays for children aged 5 to 12 living in Luxembourg City, in the form of the educational game "Aktioun Bambësch".
The Aktioun Bambësch is organised by the capital's "Centre d'animation pédagogique et de loisirs" (CAPEL). On site, the children are guided by young people who have undergone specific training and who work under the supervision of CAPEL educators.
Participation in the Aktioun Bambësch as well as the use of special shuttles for transport to the places where the activities take place are free. Children are free to come on the days of their choice. For organisational reasons, however, it is necessary to enrol children beforehand.
Thus, registrations must be completed by 22 February 2018. Registration forms are available on www.capel.lu.