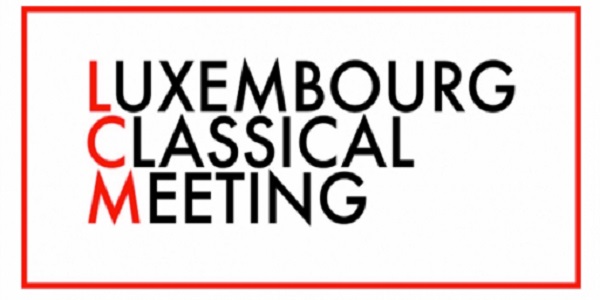 The second edition of the Luxembourg Classical Meeting, organised by music:LX, will be held on 22 and 23 September 2017 at the Philharmonie du Luxembourg.
Organised by music: LX in collaboration with the Philharmonie du Luxembourg and with the support of the Ministry of Culture and Sacem Luxembourg, the second edition of the Luxembourg Classical Meeting will bring together Luxembourg's array of artists, soloists and chamber formations this coming weekend.
Over two days, local artists will follow one another in a vast programme extending from Spanish baroque music to that of Richard Straus. The audience will also discover the repertoire of string quartet, as well as a unique duo of percussion, the intimate sound of a set of mandolins or the soprano voice in a repertory of Lieder with Richard Strauss as principal composer.
New artists will be presented to the public for the first time as part of the festival, including the Louvigny Quartet, the percussion duo Joint Venture and the trumpet player Philippe Schartz. In total, eight ensembles and soloists will be honoured.
In addition, a concert of the Orchestra of the Philmarmonie du Luxembourg (OPL) will take place on 22 September with Gustavo Gimeno at the head of the orchestra.
The Luxembourg Classical Meeting aims to present Luxembourg artists not only to the public, but also to international representatives of concert halls, festivals, record companies or artistic agencies, who visit Luxembourg specifically to attend the festival and to discover the country's classical scene and talent.
All events are free of charge apart from the OPL concert on Friday.
Programme:
Friday 22 September 2017 @ Chamber Music Hall, Philharmonie du Luxembourg:
17:00-17:30 Louvigny Quartet
17:30-18:00 Claudia Moulin & Marcelo Amaral
18:00-18:30 Trio Koch
@ Grand Auditorium Philharmonie du Luxembourg:
20:00 Concert Philharmonic Orchestra of Luxembourg with Gustavo Gimeno (conductor) and Sir Bryn Terfel (bass-baritone)
Saturday 23 September 2017 @ Chamber Music Hall, Philharmonie du Luxembourg:
18:00-18:30 Joint Venture Percussion Duo
18:30-19:00 Cathy Krier
19:00-19:30 Artemandoline
19:45-20:15 Philippe Schartz & Christopher Williams
20:15-20:45 Jean Muller
Tickets are available online at www.philharmonie.lu