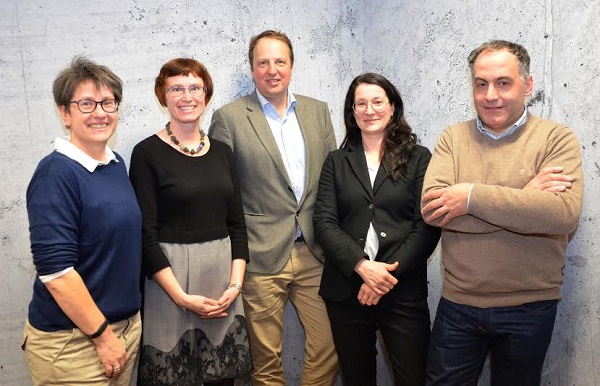 On Wednesday, We Love to Travel announced its new organisation following the departure of Marc Barnich, the previous Director, to become Director of Cruisopolis, another company in the Sales-Lentz group of companies.
We Love to Travel comprises a netwotk of 20 agencies and will now be organised into 4 districts. Each District Manager will have extensive responsibilities that will allow them to be the reference person for customers, staff and suppliers of their individual 5 agencies. Monika Evrard, Liane Knippel, Chris Poos and Francesco Mastropietro have all accepted to take on this new challenge.
"This decentralisation allows us to be more reactive and closer to what is happening on the ground. Our 4 District Managers have been working with us for many years and their teams will benefit from their expertise" said Jean-Francois Defour, CEO of We Tove to Travel.
During the cocktail reception organised on the occasion of the departure of Marc Barnich, Marc Sales, Managing Partner of Sales-Lentz Group said "I thank Marc Barnich for all these years with us that has allowed us to be the leading network of travel agencies in our region. He managed to complete many projects and I am sure he will put the same energy into developing the company Cruisopolis. Jos my brother and I congratulate him on this new entrepreneurial project with us."
Photo by We love to travel S.A. (L-R): Chris Poos, Monika Evrard, Jean-François Defour, Liane Knippel, Francesco Mastropietro.