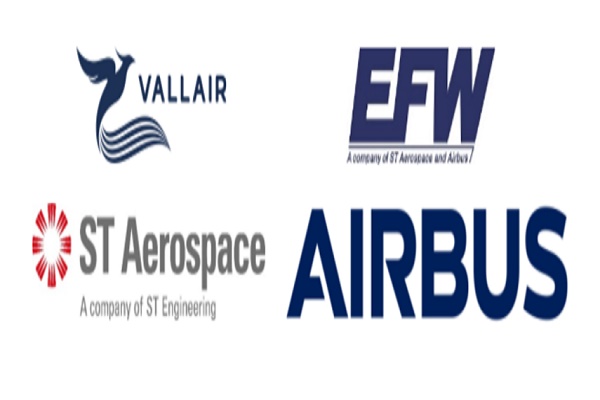 Elbe Flugzeugwerke (EFW), the joint venture between ST Aerospace and Airbus, has secured a launch contract with the Luxembourg aviation company Vallair.
EFW announced today that it has secured a launch contract from Vallair Solutions Sàrl (Vallair) for its A321 passenger-to-freighter (P2F) conversion solution. The Germany-based aerospace company will convert ten A321-200 passenger aircraft to a 14-pallet cargo configuration for Vallair. The first aircraft will be introduced in the last quarter of 2018, scheduled for redelivery by the end of 2019.
Gregoire Lebigot, President and CEO of Vallair, commented that: "The A321 P2F will be the first aircraft to introduce a containerised lower deck to the market segment of narrow body freighters: a significant game changer for any hub and spoke operation."
The A321 and A320 P2F conversion programmes, launched in 2015, are the result of a collaboration between ST Aerospace, Airbus and EFW. ST Aerospace is responsible for the engineering development phase, up to the Supplemental Type Certificate (STC) approval by the European Aviation Safety Agency (EASA) and US Federal Aviation Administration (FAA). Airbus contributes to the programme with Original Equipment Manufacturer (OEM) data and certification support, while EFW leads the overall programme and marketing and sales.