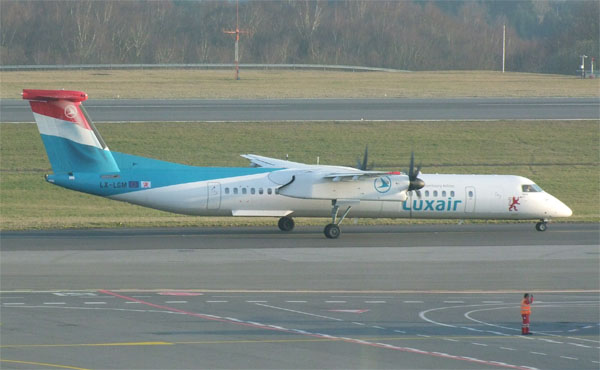 Luxair has announced that traffic to and from London City Airport might still be disrupted on Tuesday 13 February, following the discovery of a WWII bomb in the River Thames on Sunday.
In case of disruptions, Luxair will continue to operate its flights to and from Southend airport instead of LondonCity, as happened on Monday afternoon (some flights on Monday morning were cancelled). Concerned passengers should contact the Luxair Passenger Assistance Desk (tel:2456-1) for further information.​
UPDATE 07:30 on Tuesday: The unexploded WWII bomb has been moved; as a result, LondonCity airport has re-opened this morning and expects to be able to offer a normal service from today onwards.
Robert Sinclair, CEO of London City Airport said: "The World War Two ordnance discovered in King George V Dock has been safely removed by the Royal Navy and Met Police. As a result, the exclusion zone has now been lifted and the airport will be open as normal on Tuesday. I would like to thank the Navy, Police and the London Borough of Newham for their professionalism and expertise in bringing this incident to a safe conclusion. Finally, to everyone who has been affected - whether you were due to fly on Monday, were evacuated from your home or had your commute to work disrupted by the DLR closure – thank you for your patience and understanding."