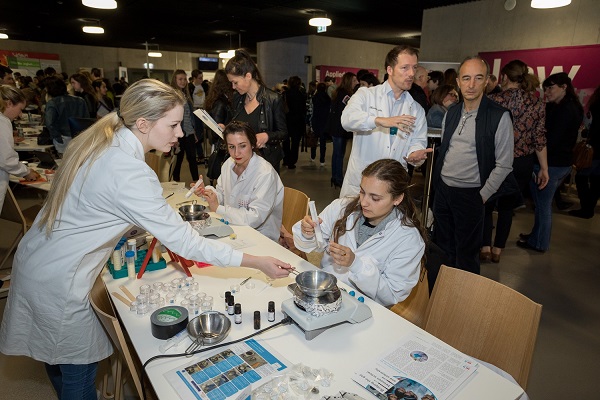 Uni.lu Open Day;
The University of Luxembourg is holding its 12th Open Day on Saturday 17 March 2018 from 09:00 to 16:00 on Belval Campus in Esch-Belval; at the Maison du Savoir, 2 University Avenue, L-4365 Esch-sur-Alzette, House of Knowledge, at the main entrance Audiences.
Through numerous information stands and activities, pupils, students, parents, teachers and any interested visitor can discover the University's course programmes, student life and student services.
Researchers from faculties and research centres will also co-ordinate activities to spark the interest of the mostly young audience in science:
- At the Scienteens Lab, visitors will discover the chemical properties of sunscreen, test the electromagnetic spectrum and see how message encryption works.
- With a model of the Galileo antenna at hand, scientists will explain how the European GPS system Galileo functions.
- Two HoloLens – a virtual reality headset that already delighted visitors in 2017 - will be ready for testing with scientists.
- A particular chess game will explore artificial intelligence.
- The SciTeach Centre, which offers advice and material to secondary teachers for science classes, will present its assortment of resources.
- Visitors can witness the STARR tool, consisting of a camera with a motion detector and a screen, which is being developed to help improve physiotherapy for stroke patients.
Guided tours on the campus (in collaboration with Fonds Belval) and UNI-VAL University accommodation are planned.
The complete programme is available www.uni.lu
The event is open to the public and entrance is free.