Chronicle.lu - Search results for:
Wednesday, 19 September 2012 09:17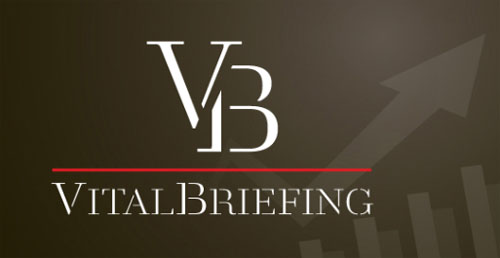 Members of the international investment fund industry meeting this week at the ALFI Global Distribution Conference are turning to an innovative Luxembourg firm to handle the increasing problem of information overload.
VitalBriefing is supplying the Grand Duchy's banking and finance sector with daily Personal Briefings on various specific topics selected by clients, as well as weekly in-depth Focus Briefings on a single subject and White Label Briefings for the professionals to communicate effectively and personally with their clients.
The firm's experienced international team of finance and business journalists and editors provide concise summaries of the most important new developments, analysis and comment on the client's selected topics, and add links to the best sources for additional detail.
"It's like having your own personal journalist to prepare exactly the information you need, except that it costs far less," says VitalBriefing founder David Schrieberg, a Pulitzer Prize-winning journalist with many years of reporting experience in the US, Europe, Latin America and the Middle East.
Schrieberg was the keynote non-financial sector speaker at the ALFI conference on Tuesday morning, following Finance Minister Luc Frieden's opening speech. He addressed the challenges facing financial industry professionals and their clients in a world where data is overwhelming, but filtering and assimilating useful information is more difficult than ever.
VitalBriefing's White Label Briefings are designed for fund managers and distributors, private banks and other financial sector firms, for which the importance of addressing the needs and concerns of their customers has never been more acute.
"This is a crucial tool for the industry to help rebuild investor trust, which has been shaken by the financial crisis, economic downturn and poor investment performance," Schrieberg said.
Twelve years ago, Schrieberg brought his journalism expertise to a new career in digital media and online services, first as founder and CEO of a Silicon Valley consulting firm that helped companies make the transition to digital media. He was recruited by America Online to head Content & Programming across Europe as AOL Europe's Vice President, based in Luxembourg, where he moved in 2003. He founded VitalBriefing together with Gerry Campbell, former president and global head of search and content technologies at Reuters.