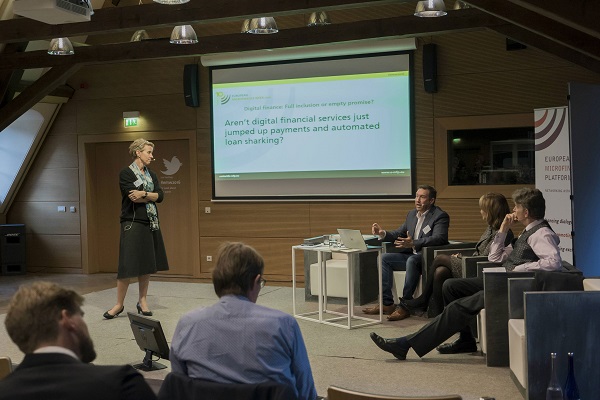 Details:
 The European Microfinance Platform has confirmed that the European Microfinance Week 2017 will be held between 29 November and 1 December 2017 in Luxembourg.
European Microfinance Week is the major annual event of the microfinance industry hosting high level and in-depth discussions by all sectors of the European microfinance community (banks and financial institutions, government agencies, NGOs, consulting firms, researchers and universities) working in developing countries. Organised by the European Microfinance Platform (e-MFP), one of the industry's premier networks for knowledge sharing, and supported by the Luxembourg Government, EMW welcomes over 400 top professionals in the microfinance industry each year, from several dozen countries.
The 2017 European Microfinance Week will feature a broad range of plenaries, workshops and smaller working group meetings, as well as the presentation of the 8th European Microfinance Award at the EIB. In 2016, the Pakistani Kashf Foundation was awarded the European Microfinance Award of €100,000 by the Luxembourg Ministry of Foreign and European Affairs, for its work on the theme "Microfinance and Access to Education".
Full details will be announced on www.e-mfp.eu  and www.european-microfinance-award.com
Venue Luxembourg - Abbaye de Neumunster & EIB
Organiser European Microfinance Platform
Price tbc
Reservations see above
URL
Info  
Price: 0
Reservations: 0