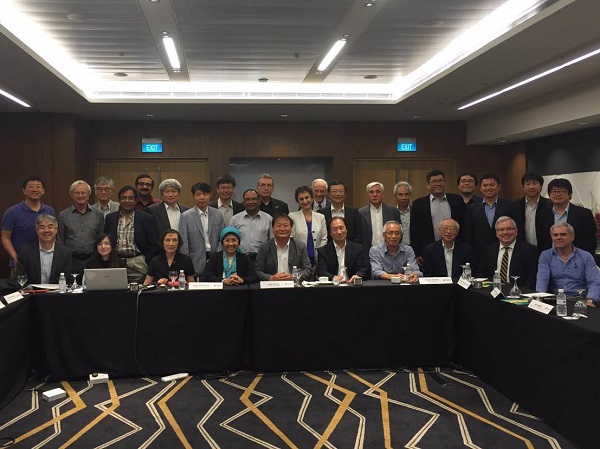 Details:
Luxembourg, under the leadership of the Luxembourg Institute of Science and Technology (LIST), will organise the sixth Materials World Summit (MRS) in 2017.
After Portugal, China, the United States and France, Luxembourg has the honour of being unanimously awarded the organisation of the 6th World Materials Summit (MRS). This leading international event was initiated in 2006 by the International Union of Materials Research Societies (IUMRS) that has around 10 institutional members and 12 adhering bodies spread across five continents. Prof. Dr Gabriel Crean, CEO of LIST and former President of IUMRS found the right words to convince the IUMRS executive committee of Luxembourg's assets as a host country for this 'Davos' of materials.
During 2 days, leading scientists, policy makers and entrepreneurs will exchange ideas on the role of advanced materials in areas of strategic importance for Luxembourg. The main themes and sessions of this event are already being defined. Rare earth and deep space supply, metallurgy and circular economy, CO2 recycling, regional and industrial value chains as well as advanced manufacturing for the circular economy are emerging as key topics from first discussions. At the World Materials Summit, the decision makers will address the current state of the industry, recent research achievements, government policies and the future of these materials.
The Luxembourg Institute of Science and Technology (LIST), in close partnership with Luxinnovation and the National Research Fund (FNR), will act as main organiser of the event. About 150 high-level guests are expected at the European Convention Center Luxembourg in Luxembourg-Kirchberg on 16 and 17 October 2017.
Venue European Convention Center Luxembourg in Luxembourg-Kirchberg
Organiser Luxembourg Institute of Science and Technology (LIST)
Price tbc
Reservations tbc
URL
Info
Venue: European Convention Center Luxembourg in Luxembourg-Kirchberg
Organiser: LIST
Price: 0
Reservations: 0