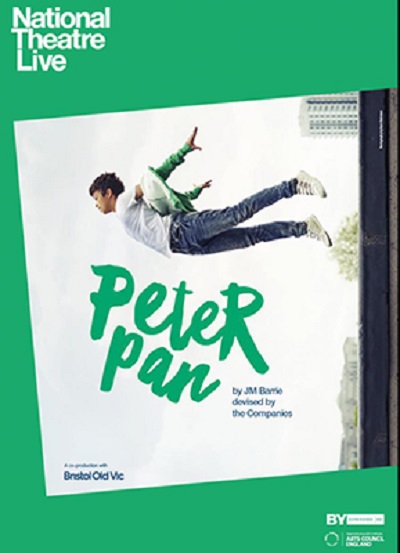 As Media Partner for NT Live 2017, the Luxembourg Chronicle, in collaboration with Kinepolis Luxembourg, is offering FREE tickets to the transmission of Peter Pan, on Saturday 10 June 2017 @ 18:30 at Ciné Utopia in Limpertsberg. For details on how to enter, see below.
The NT Live season comprises a number of live and re-transmissions from the National Theatre in London. Tickets: Normal €21, Reduced €16. Available from www.kinepolisluxembourg.lu
No season tickets are available.
Synopsis: When Peter Pan, leader of the Lost Boys, loses his shadow, headstrong Wendy helps him to reattach it. In return, she is invited to Neverland, where Ciné Utopia allows people to experience the riot of magic, music and make-believe that takes place. The play is a delight to adults and children both, magnifiscently directed by Sally Cookson, and is a co-production with Bristol Old Vic theatre.
The full programme is as follows:
- Thursday 20 April 2017 @ 20:00: Rosencranz & Guildenstern Are Dead
- Saturday 10 June 2017 @ 18:30: Peter Pan
- Thursday 22 June 2017 @ 20:00: Salomé
- Thursday 20 July 2017 @ 20:00: Angels in America Part 1: Millennium Approaches
- Thursday 27 July 2017 @ 20:00: Angels in America Part 2: Perestroika
- Friday 21 September 2017 @ 19:00: Yerma
To apply for your FREE tickets to the NT Live Transmission of Peter Pan on Saturday 10 June 2017, please send an email to info@Chronicle.lu with "NT: Peter Pan" (without the quotation marks) in the subject line, with your name and mobile number in the body of the email. The draw will be made at 12:00 on Tuesday 6 June. Winners will be contacted directly. Winning tickets will be available at the venue on the day.
Winner: Jerry Cadogan