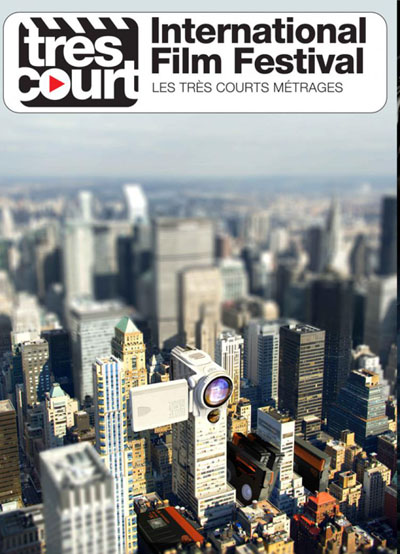 As Media Partner for NT Live 2017, the Luxembourg Chronicle, in collaboration with Kinepolis Luxembourg, is offering FREE tickets to the Very Short (Très Courts) International Film Festival that is screening on Wednesday 14 June at 19:00, Friday 16 June at 19:00 and Sunday 18 June at 16:30 at Ciné Utopia in Limpertsberg. For details on how to enter, see below.
The 16th annual event is taking place in more than 100 cities around the world, simultaneously. The event comprises 44 films of a duration of less than three minutes, presented in two parts of 1 hour each. From documenary and drama to thriller, sci-fi and animation, this festival has it all, in a very condensed format. Such screening sequences illustrate diverse filming techniques not normally evident when watching single screenings.
To apply for your FREE tickets to the Très Courts International Film Festival, please send an email to info@Chronicle.lu with "Très Courts" (without the quotation marks) in the subject line, with your name and mobile number in the body of the email; please don't forget to mention your preference of attending on Friday 16 June at 19:00 or Sunday 18 June at 16:30. The draw will be made at 12:00 on Friday 16 June. Winners will be contacted directly. Winning tickets will be available at the venue on the day.
Winners:
Anna Reiff: Sunday 18 June
Alexiou Hélène: Sunday 18 June
Dagmara Makosa: Sunday 18 June
Naiara Zabala: Friday 16 June
Nicolas Neuhold: Sunday 18 June