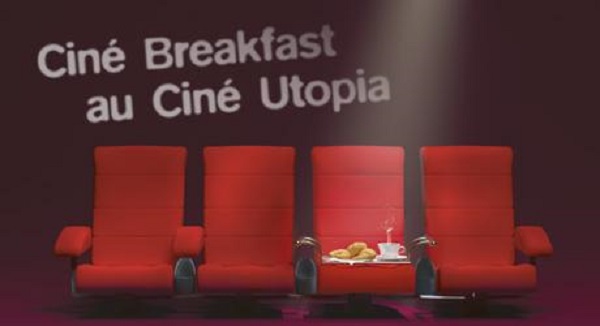 Chronicle.lu, as Media Partner, in association with Kinepolis Luxembourg, is offering 5 pairs of FREE tickets to the Ciné Breakfast that is taking place on Sunday 25 February 2018 at Ciné Utopia in Luxembourg-Limpertsberg. Please see below on how to enter.
The Ciné Breakfast offer comprises five films that are being screened simultaneously at 11:00, with the cinema open from 10:30 for breakfast. The five films include:
- I, Tonya, directed by Craig Gillespie and starring Margot Robbie, Sebastian Stan, Allison Janney. Synopsis: From the proverbial wrong side of the tracks in Portland, Oregon, former competitive figure skater Tonya Harding was never fully accepted in the figure skating community for not inherently being the image of grace, breeding and privilege that the community wanted to portray, despite she being naturally gifted in the sport athletically. Despite ultimately garnering some success in figure skating being national champion, a world championship medalist, an Olympian, and being the first American woman to complete a Triple Axel in competition, she is arguably best known for her association to "the incident": the leg bashing on January 6, 1994 of her competitor, Nancy Kerrigan, who, unlike Tonya, was everything that the figure skating community wanted in their representatives. Her association to that incident led to Tonya being banned from competitive figure skating for life. Tonya's story from the beginning of her figure skating life at age four to the aftermath of the incident is presented...
- Phantom Thread, directed by Paul Thomas Anderson and starring Vicky Krieps, Daniel Day-Lewis, Lesley Manville. Synopsis: Set in the glamour of 1950s post-war London, renowned dressmaker Reynolds Woodcock (Daniel Day-Lewis) and his sister Cyril (Lesley Manville) are at the center of British fashion, dressing royalty, movie stars, heiresses, socialites, debutants, and dames with the distinct style of The House of Woodcock. Women come and go through Woodcock's life, providing the confirmed bachelor with inspiration and companionship, until he comes across a young, strong-willed woman, Alma (Vicky Krieps), who soon becomes a fixture in his life as his muse and lover. Once controlled and planned, he finds his carefully tailored life disrupted by love.
- Wendy 2 - Freundschaft für immer (in German), directed by Hanno Olderdissen and starring Jasmin Gerat, Benjamin Sadler, Noah Kraus. Synopsis: family comedy drama about a girl and a horse
- Les aventures de Spirou & Fantasio (in French), directed by Alexandre Coffre and starring Thomas Solivérès, Alex Lutz, Géraldine Nakache. Synopsis: family, adventure
- Radiance / Hikari / Vers la lumière (in Japanese, st FR/NL), directed by Naomi Kawase and starring Masatoshi Nagase, Ayame Misaki, Tatsuya Fuji. Synopsis: A passionate writer of film versions for the visually impaired meets an older photographer who is slowly losing his eyesight.
Tickets cost €10.80 (reduced price €9.30; U12s €6.30), from www.KinepolisLuxembourg.com or at the cinema.
To apply for your FREE tickets to the Ciné Breakfast on Sunday 25 February 2018, please enter below (requires registration & log-in) and state your preferred film to attend and your mobile telephone number. The draw will be made at 16:00 on Thursday 22 February. Winners will be contacted directly. Winning tickets will be available at the venue on the day.