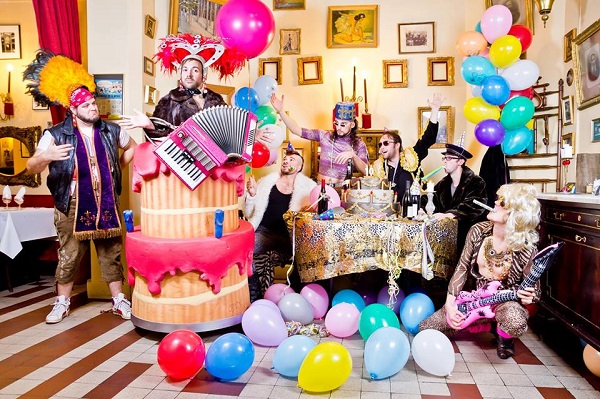 Chronicle.lu, in collaboration with Cooperations asbl - the organisers of the Wiltz Festival - are offering two FREE pairs of tickets to the Flying Orkestar performance on Saturday 18 November in Wiltz; to win your FREE tickets, see below
It was in 2008 that Flying Orkestar left its native Boukravie to win the lands of the West, driven by an irresistible need elsewhere and a furious desire to spread Balkan and festive music. Freshly landed in France, the musicians guided by the charismatic Boran soon recorded a first album, Bling Bling (Eben Productions / Absilone) published in 2009, which was to be the cornerstone of a building that will never stop developing. What's more natural for a group whose first album remained the number one in the Boukravie charts for 2 years ... Flying Orkestar offers a musical, festive and humourous show in the image of the album that will cross Europe, from Luxembourg to Slovenia via Belgium and Germany. During this tour they want to record a live album which will be unveiled first in the form of a single at the end of January 2013, then in its final form in March 2013: 11 hot and explosive titles that will plunge the listener in the unforgettable atmosphere of a Flying Orkestar show.
Tickets €12 (U26 €6) from email: info@cooperations.lu or tel. 959205-1
To apply for your FREE tickets to Flying Orkestar on Saturday 18 November in Wiltz, please enter below (requires registration & log-in). Please enter your gsm/mobile telephone number.
The draw will be made at 13:00 on Wednesday 15 November. Winners will be contacted directly. Winning tickets will be available at the venue on the day.