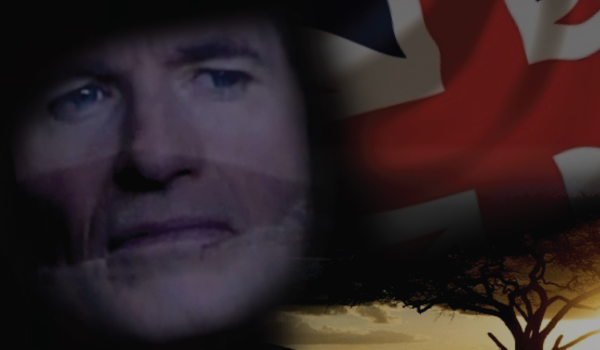 Chronicle.lu, in collaboration with the Théâtre National du Luxembourg (TNL), is offering one pair of FREE tickets to the opening night of The Standard Berarer by Stephen Wyatt on Thursday 4 and Friday 5 January 2018, with performances at 20:00, at the TNL on Route de Longwy. For details on how to apply for tickets, see below.
Directed by Julian Sands and starring Neil Dickson, The Standard Bearer is a moving and funny one man, 50-minute play written by Stephen Wyatt about a Shakespearean actor on tour in West Africa. The performance is preceded by a solo by Julian Sands himself.
Somewhere in West Africa in the 1980s an actor is sent out, by some cultural affairs bureaucrat, on a tour of various communities to elucidate Shakespeare for them. As his on-stage partner doesn't show up, the trooper wrangles with the stage manager, fuzzes about his spouse, takes increasingly long sips from a bottle of "water", mixing them with bits and bobs of the Bard. The flurry tableau of the situational mixed with Shakespeare's words unintentionally shifts to become a more and more saturated confessional.
The Sands/Dickson team premiered The Standard Bearer first in London 2011 to sold-out audiences and then continued a critically acclaimed run in Los Angeles.
Tickets cost €25 from www.luxembourg-ticket.lu
For further information, see www.tnl.lu/event/the-standard-bearer
To apply for your FREE tickets to The Standard Bearer on Thursday 4 January 2018 at the TNL, please enter below (requires registration & log-in). Please enter your gsm/mobile telephone number.
The draw will be made at 13:00 on Tuesday 2 January 2018. Winners will be contacted directly. Winning tickets will be available at the venue on the day.