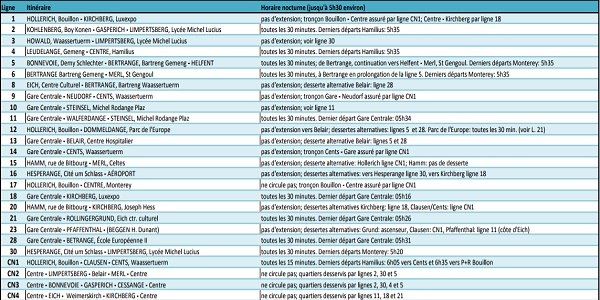 Credit: VdL
The Ville de Luxembourg (VdL) will be offering a regular line service during the night of 31 December 2017 to 1 January 2018,
This New Year's Eve, the majority of bus lines will continue to operate throughout the night until 5:30 or 6:30 for the City Night Bus.
The Call-a-Bus schedule- for people with reduced mobility- will also be extended until 5:00.
On New Year's Day (Monday 1 January 2018), services are scheduled to recommence at 8:00.
For more details, call tel.: 4796-2975 or visit sylvestre.vdl.lu